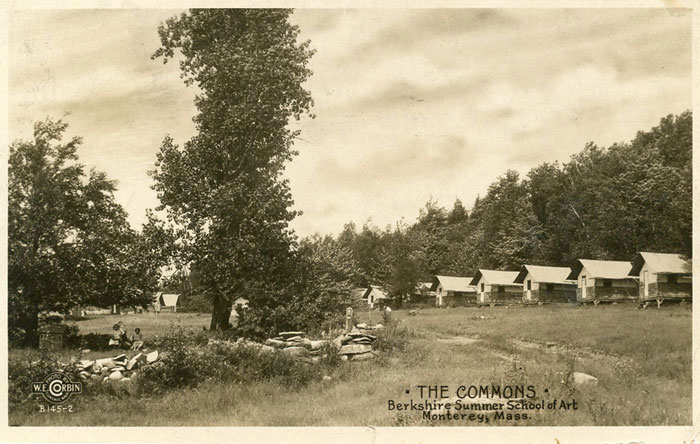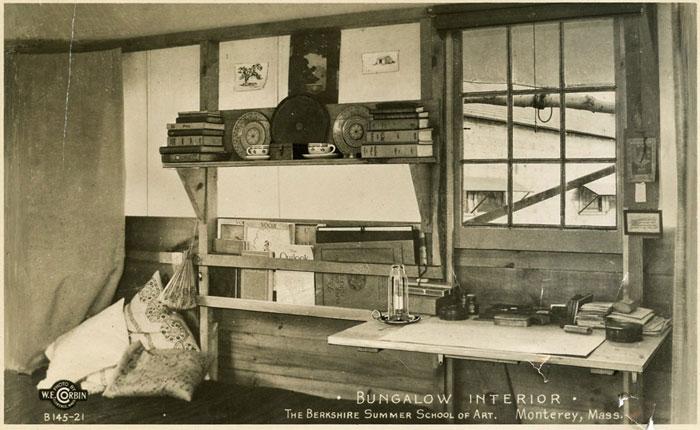 The interior of one of the bungalows at Berkshire Summer School of Art.
This image shows one of the fields where bungalows were set up during the summer. The bungalows were used as housing for the students and some instructors. My father, Aldren A. Watson, remembers being paid a nominal sum as a teenager to help assemble these canvas and wood structures at the beginning of the summer. During winter they were disassembled and kept in a barn.
In 1915 Ernest W. Watson co-founded the Berkshire Summer School of Art, Monterey, Mass., with Raymond P. Ensign. Watson continued active in the school during summers until 1927. Located at what had been a hilltop farm in Monterey, Massachusetts, the school stayed in existence until 1936.
The images below, the first two taken from postcards postmarked 1925 and 1944 respectively, show aspects of life at the Berkshire Summer School of Art.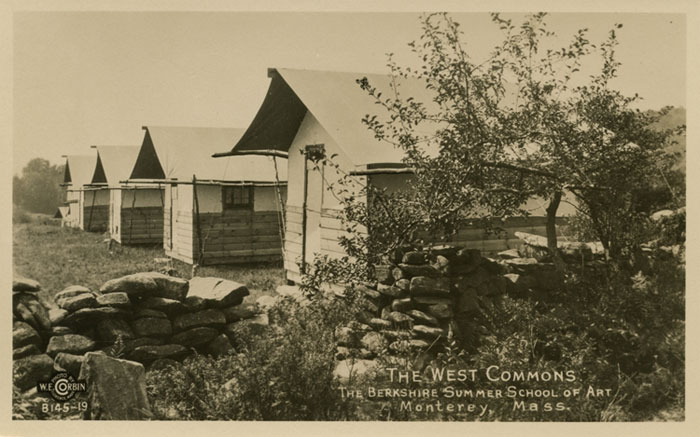 Bungalows on the "West Commons"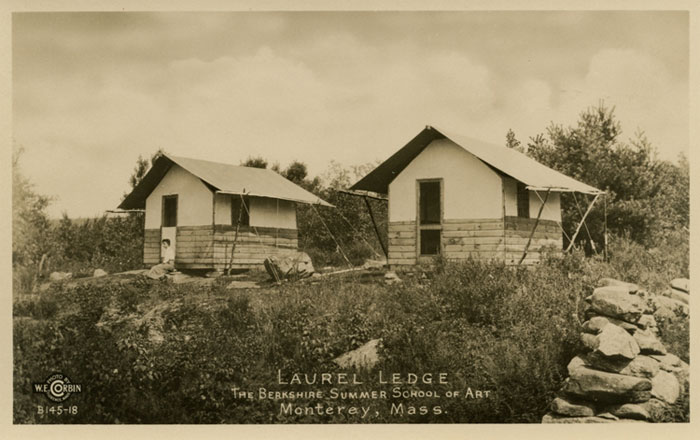 Bungalows on "Laurel Ledge"
Berkshire Summer School of Art